The Ecotech warehouse: assistance, efficiency, speed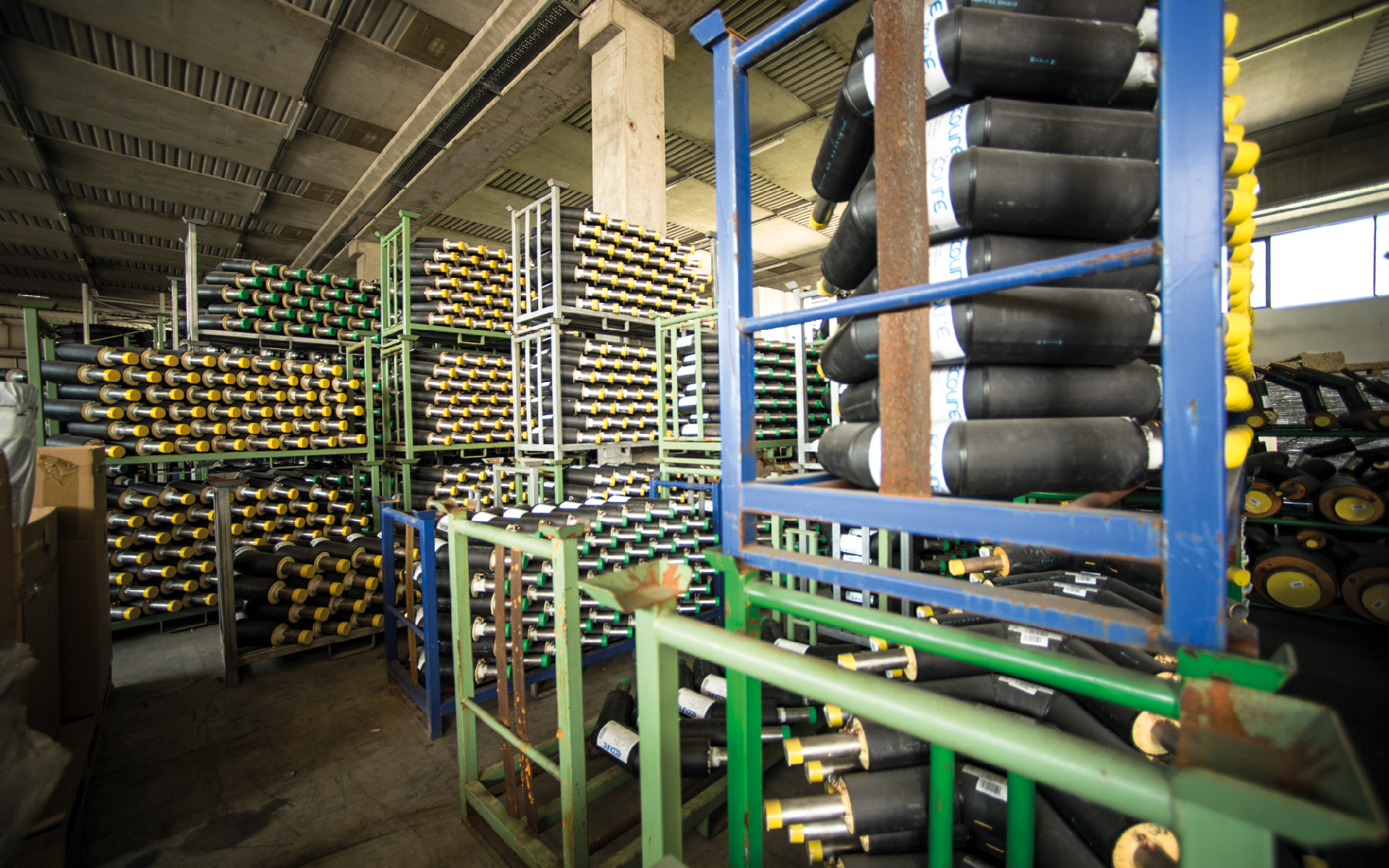 ECOTECH is a leading manufacturer of pre-insulated flexible pipes. In addition to producing PE-Xa and PE pipes, our product range now also boasts pre-insulated multilayer pipes in 20, 25 and 32 diameters, both in UNO and also DUO versions.
At ECOTECH you are assured of a whole host of added values, including a guarantee that the product you need is always in stock: our warehouse always carries stock of pre-insulated PE-Xa pipes stored on extra-long rolls which are ready to be cut to size to meet your specific needs.
At ECOTECH we guarantee preparation of the quantities you order within a few days. The materials available from stock are pre-insulated PE-Xa pipes, in 6 bar and 10 bar, and in both the UNO and DUO versions.
Whatever your order requirement, we can pick the material from our warehouse, cut it to size off the roll and proceed with packing.
Through our network of local agents or by directly contacting our ECOTECH sales team, you can place your order in just a few simple steps. Close collaboration between our customer and the ECOTECH sales team is essential to precisely define the technical and administrative aspects of the contract and allow production to proceed promptly with packaging and shipping of materials.
ECOTECH is synonymous not only with superior quality materials, but is also a guarantee of outstandingly reliable customer assistance. We can be on site during initial stages of construction to provide you with the necessary training to ensure correct assembly of pre-insulated pipes. And if necessary, we can also provide rental of specialist equipment to ensure assembly is carried out to perfection and in the shortest possible time, thus simplifying and automating operations that would otherwise need to be carried out by hand.