Ecoline & Ecotech: investing in the future
Over the last year, Ecoline & Ecotech have decided to renew the image of the two companies, intensifying all aspects of the communication.
The new Ecoline & Ecotech websit
A new image, a restyling that projects Ecoline & Ecotech towards an increasingly easier use of digital tools. The new site dedicated to each brand aims to be more user-friendly for customers and partners who can access the reserved area to obtain detailed product information by consulting the catalogues, data sheets and renderings.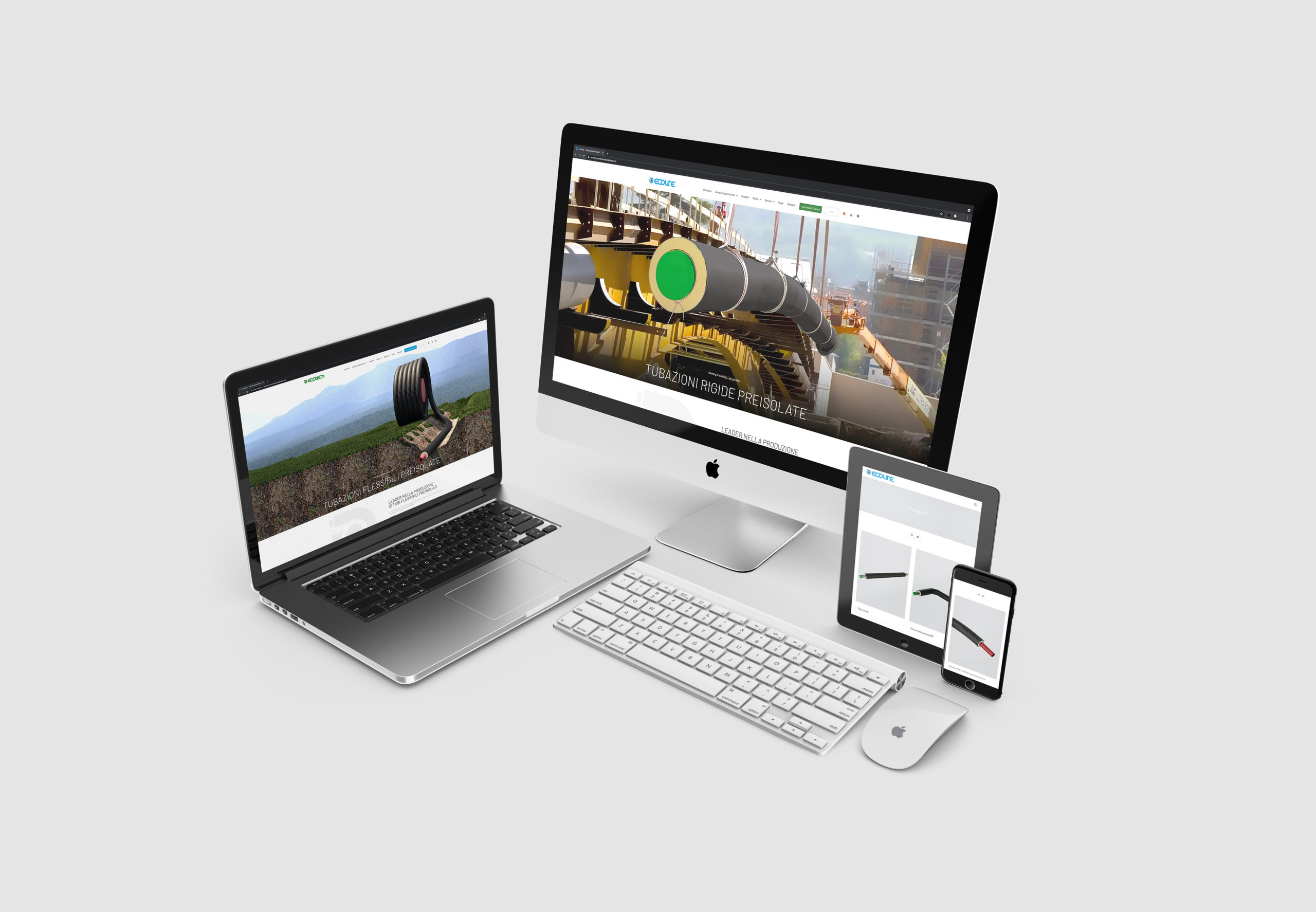 From the desire to be more and more connected, a dedicated informative newsletter has been implemented. A valuable tool to reach each user directly. To subscribe, simply register here
Professionalism. Quality. Availability.
Each Ecoline & Ecotech project is followed analytically by the technical sales staff, who work with the customer to identify the products that will deliver the best performance to meet their needs.
Each component supplied complies with international reference standards and is subjected to tests to verify that the requirements are met. Both Ecoline and Ecotech have warehouses stocked with finished products and raw materials to meet the delivery times and to intervene promptly if additions are made during the works to modify the paths.
Ecoline & Ecotech are Italian leaders in the production of pre-insulated pipes for district heating, cooling and industrial networks. A 100% owned Italian company with 40 years of experience.
The experience gained over the years has ensured that customers and partners have an ever-increasing trust in the two companies, which has led Ecoline & Ecotech to keep pace with the times. Two active companies, always present and able to meet the market demands.
Solid right from the start, with an eye to the future.